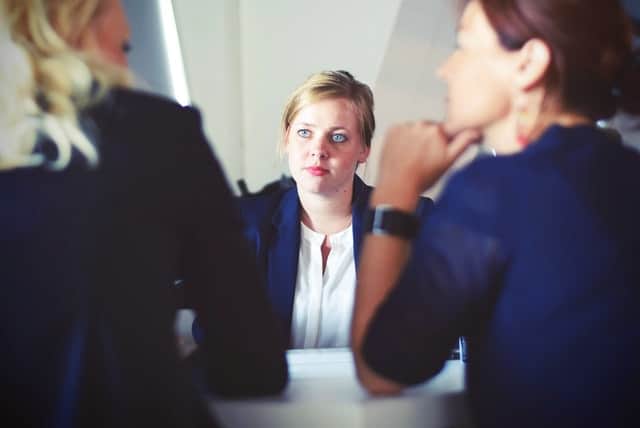 Ah… The day of the job interview is finally here. You have prepared yourself to tackle every question and come out the shining candidate you know you are. As you deliver response after response highlighting how perfect you are for the role, you hear it "What Areas Need Improvement?". You wonder whether this a trick question. You are here to prove without a doubt that you are the best. Why should you speak on anything that makes you look less than 100%
Here's a truth you need to hear now. Nobody is perfect. Employers know this, and they don't expect you to be. Interviews are a great way for your prospective employer to know the person behind the glowing resume, cover letter, and recommendations. With most of the other questions, you will be asked, "what areas need improvement" is a question that will help your prospective employer judge your character, determine whether you are a good fit with the establishment, and what position best suits you.
WHEN THE QUESTION IS ASKED… 
What Areas Need Improvement?
The first thing to bear in mind is that there is no need to panic. Providing a clear, honest and relevant response communicates to the interviewer that you:
Have a strong sense of self
Are you confident in your abilities
Are not afraid to admit shortcomings and work at improving them
ANSWERING THE QUESTION
Your answer to the interviewer should be:
Clear and straight to the point. Don't forget to cite specific scenarios if you have them.
Honest. The worst thing you could do here is telling lies to the interviewer, trying to make yourself look good.
Relevant to the job you are interviewing for. It sucks that you're terrible at tennis or that you cannot stick to your new year's resolution of running a half-marathon every month, but your employer does not need to know this.
Should contain your improvement plan. I can't stress this enough. Employers want to know what areas need improving. So tell them how you are trying to improve or at least that you are willing to improve. 
EXAMPLES
Minimizing Weaknesses
"While working in customer experience management at my last job, I found that I internalized client challenges. Even though this helped me provide customized solutions, I couldn't properly balance my role as their representative with a sales manager. I am naturally empathetic, and I am working to take a more objective approach to manage customer relationships."
"I go out of my way to avoid confrontation. In my previous role, we had team meetings twice a week. These meetings were for idea generation and discussing what we could have done better. It could get quite heated. Even when I disagreed with some opinions, I did not share my thoughts with the team members. Instead, I spoke to the teammates I disagreed with personally, ridding the team of what could have been a more meaningful and diverse discussion. I try to present my differing opinions at meetings now, and even with great resistance, it feels like the best way to go. "
"Even though none of my past roles have required me to present to a large group, I realize that it is an important part of business activity. I currently have challenges speaking in public and presenting to groups larger than 10 people. This interview is my first chance to battle that challenge. "
Improving Strengths
"I struggle to say no to my colleagues and go out of my way to help even at the cost of my tasks. I get a lot of satisfaction in helping others. However, I have never quite succeeded at setting boundaries. Because of this, I sometimes fall behind my own deadlines. I have recently started a 70:30 rule, where I devote 70% of my time working on my tasks and 30% helping others. It is working well so far."
"I focus on minutiae. No matter what I'm working on, I painstakingly work out the minutest of details. It works great at avoiding errors, but I don't see the bigger picture until later, and I end up losing precious time. Knowing this, I now make an effort to plan properly and complete projects in two-thirds of the time, so I use what's left to make tweaks and additions."
WHAT IF YOU HAVE NO WORK EXPERIENCE? 
Getting to know your job-related weaknesses requires you to have had a job. If you are starting, don't be afraid of mentioning that while you have certain personal shortcomings that you would like to improve, you hope to get more clarity on your job-related weaknesses once you get some experience working. An example of such an answer would be:
"On a personal level, I am rather impatient. I hold myself to high standards and push myself to do a lot in little time. I acknowledge, however, that this may be completely different in my professional life. I am eager to find out what areas I would need to improve once I start working, and I am hopeful that starting the junior account executive role here would present me with that opportunity. "
BOTTOM LINE
It is normal for you to express yourself as the best candidate for the roles you interview for. And being asked a question on our weaknesses, shortcomings, and areas you can improve can seem counterproductive. 
However, you should understand that interviewers and employers ask this question to judge your character, check how you would fit in at their establishment, and place you in the position that would suit you best. Therefore, proper preparation and having the tools to answer the question is your best bet.
Providing clear, honest and relevant answers to this question not only proves your strong sense of self but also shows how confident you are and how willing you are to show your shortcomings. The most important part of the response is telling your interviewer that you are willing and are taking steps to improve. 
Lifelong learning and continuous improvement are necessary components of real growth and transformation. No employer expects a flawless employee with nothing left to learn. Now crush that interview!!! 
Also read Examples of Frugality Amazon Interview Questions with Answers
What Areas Need Improvement? – Sample Answers